High Lifter is built by people who love the powersports industry. We are always looking to build partnerships with companies that enhance the offroad experience.
Seizmik
Seizmik got into the business in early 2003. Ever since, it's been a mission to focus on offering products that provide Side By Sides with more utility. As a result, UTVs get an increase in awesome with high quality, innovative accessories backed by customer service second to none.
Tricking out your ride with functional and reliable accessories lets you get more done with more fun. That is the Seizmik way. Their products can be found at over 5,000 independent dealerships and retailers nationwide.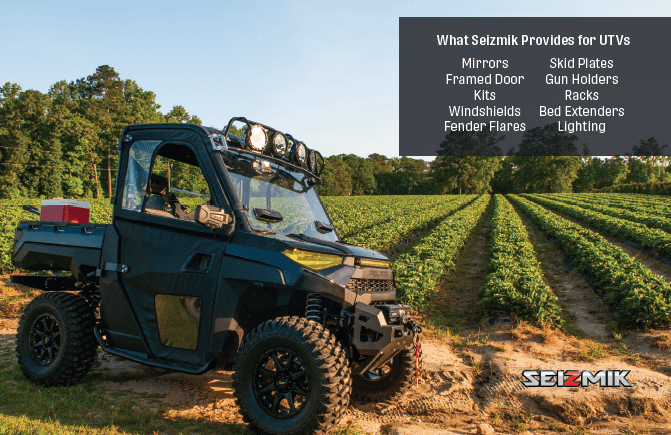 Falcon Ridge
Founded in 2020, Falcon Ridge was established to help UTV owners adapt their vehicles for the great outdoors – whether for work or recreation. Falcon Ridge's experienced team of engineers and designres develop adaptable and rugged accessories for UTVs at a great value.
Fueled by a passion for their work, Falcon Ridge has a desire to meet the demands of their consumers' needs. They provide Side By Side enthusiasts with practical and innovative products to give them the confidence to work and explore no matter what conditions they encounter.
Snorkel Your ATV
Snorkel Your ATV, LLC was founded in 2008, thriving in engineering, manufacturing, and direct sales. SYA features 160+ proprietary accessories for nearly all ATVs and UTVs on the market. Their namesake products are snorkel kits that allow the vehicle to operate with its engine underwater. Snorkel Your ATV's products allow ATV and UTV owners to customize, increase performance, and protect their bikes.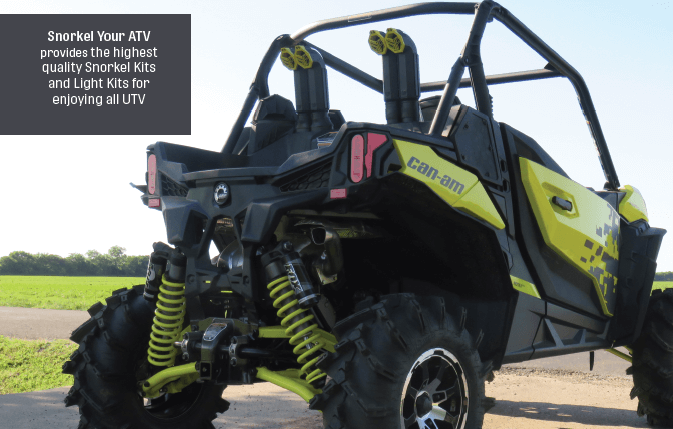 System 3 Off-Road
System 3 Off-Road, operating out of California, is one of the most sought-after UTV wheel and tire brands in the industry. System 3 has a clear mission, engineering tires and wheels that add traction, strength, and style to any Side By Side.
The performance benchmark propels System 3 ahead of the competition. In addition, they engineer and design wheels and tires with a clear aesthetic for their product line, making them industry professionals with years of experience.
EPI
EPI Performance has been developing performance UTV, ATV, and snowmobile hard parts since 1991 out of Minnesota. Starting out as the "Clutch Guys," EPI quickly grew into the "Belt Guys." EPI specializes in driveline and steering performance with a worldwide reputation for durability and longevity. They are vastly known for providing their customers with "by the seat of their pants" ride experiences.