Submitted by Anderson Bros.
The 2022 King of the Hammers started out with RJ Anderson teaming up with Adam Lunn in his Class 1 Car (B1) to take on the Ultra 4 Racing Desert Challenge. RJ would kick off the week long festivities on a high note by winning Sunday mornings Prologue and qualifying them almost 3 minutes ahead of their closest competitor.

When the green flag dropped, not much would change for the team. They set off into the desert and picked off trophy trucks for the first 150 miles until finding themselves in the top 4 overall unlimited vehicles heading out on the 3rd and final lap. As the track deteriorated, RJ would pass off the B1 Buggy to Adam Lunn where he and Co-Driver Brian Maclean would do the final 70 miles of the race, bringing home the win in class!!

"What a perfect day in the Desert. The course was brutal and we passed a ton of cars on the first lap pulled over with flat tires. I was thankful to have those 40" BFGoodrich tires today for sure!" – RJ Anderson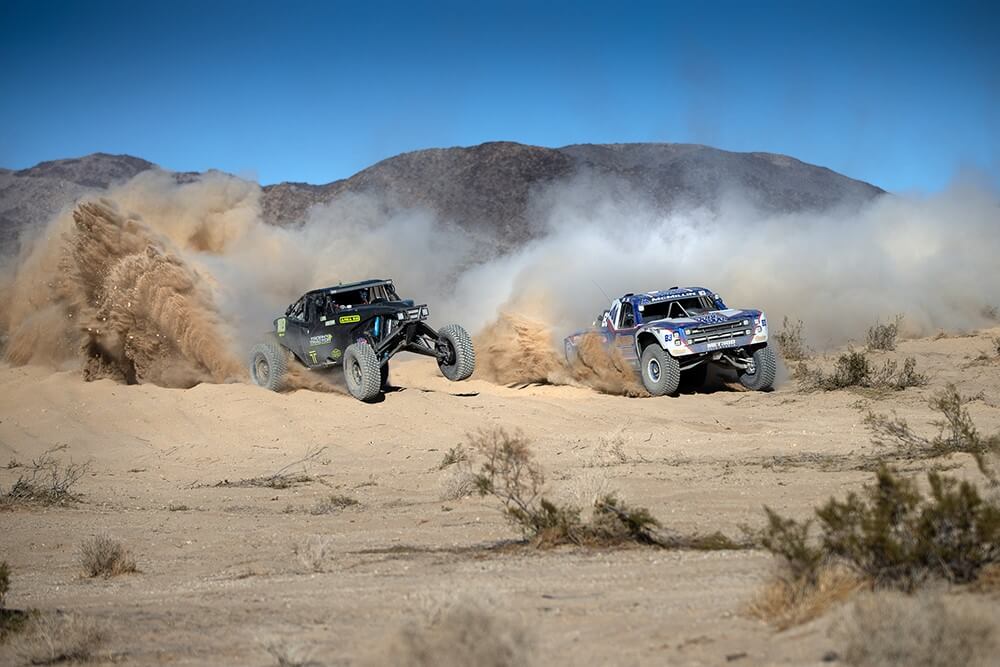 After the big win Sunday night, the Anderson Bros had little time to soak in the victory before qualifying would start on Monday for the Ultra 4 UTV race. Ronnie would kick off Power Hour with a solid run in his Brand new Holz Racing built Polaris Rzr named the "Hammer Hawk". Even after a slight on course mistake, Ronnie would end qualifying with a 5th place overall UTV starting position, as well as First in class! RJ would round out the top 10 with a 10th place starting position out of the field of 115 UTVs.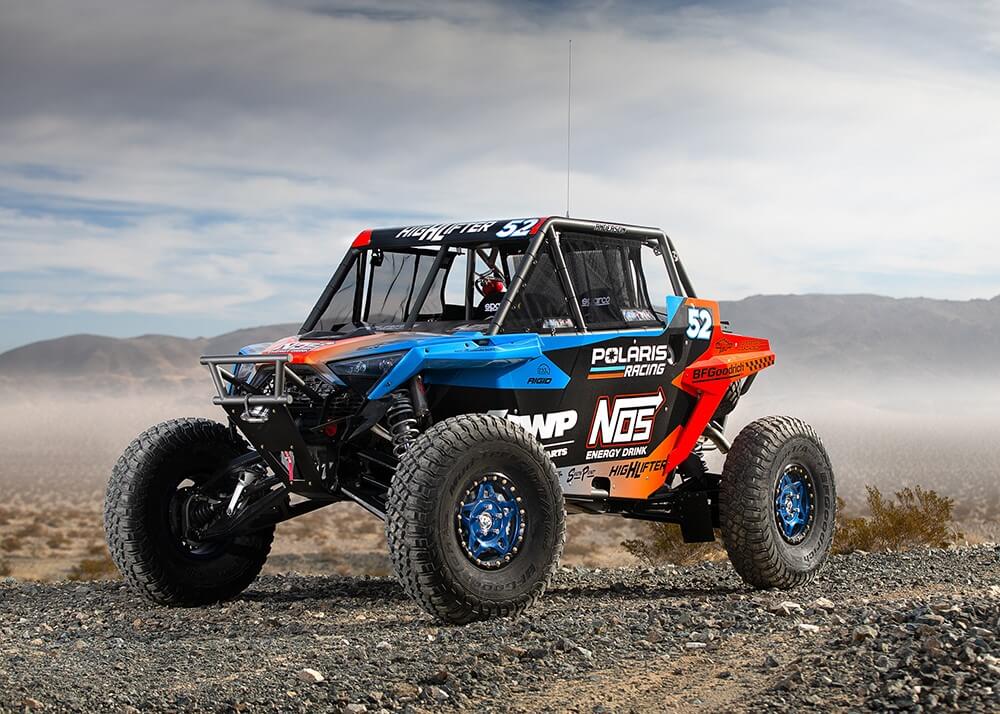 When the green flag dropped on Thursday morning, Ronnie set out to show what his new NOS Energy Drink race car could do, and that he did! In the first 70 miles of the race, Ronnie and Co-Dog Cole Keatts were able to not only get to the physical lead of the race, but hold an overall lead of over 3 minutes on the rest of the field. Unfortunately for Ronnie, the New car blues would strike just after the start of the 2nd lap for Ronnie and a transmission failure in "Turkey Claw" would end the duos day early.

"While I'm extremely bummed to put in so much work for this race and have it end in a DNF, I'm taking the positive with me leaving KOH. We by far had the fastest car in the field today and it just wasn't meant to be this year. I'm already counting down the days til KOH 2023!"
With Ronnie's day coming to an end early, RJ would drive by the two broken on course knowing it was up to him and his Co-dog Doug Mittag to carry the torch for the team. The in-experienced rock crawling duo set off onto the second lap to take on one of the gnarliest UTV races ever to be completed in a UTV. After a few mistakes, 2 log jams, an unexpected winch in after shock, and many race memories, the 2 would cross the finish line 1st in Class and 4th overall!!

"I can't believe I not only finished my first King of the Hammers, but brought home a win as well!! Craig Scanlon from 4 Wheel Parts gave me an opportunity to race just 3 short weeks before the race and I'm so stoked I took the opportunity. There was plenty of mistakes made by me out there but my buddy Doug did an awesome job keeping me calm and moving forward all race long. We had some epic battles along the way and what a way to kick off the 2022 season for all my sponsors!!"